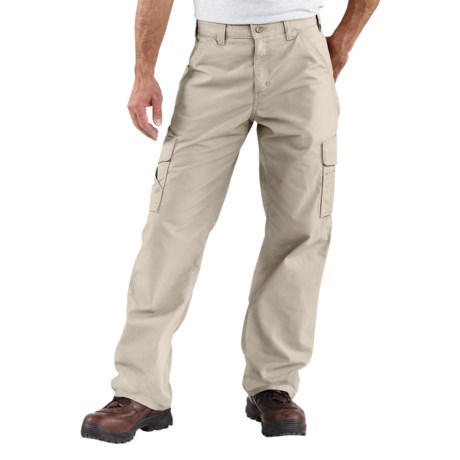 These sit a little below your natural waistline for the ultimate in comfort, with a full-cut seat and roomy thighs.

That answer (from the Sierra Trading product specialist) doesn't answer the question. Carhartt has 4 "fits" for their pants. Each product you sell should refer to their fit categories so customers familiar with their clothing can try to find appropriate fitting clothes.

are these traditional (original), dungaree or another fit???