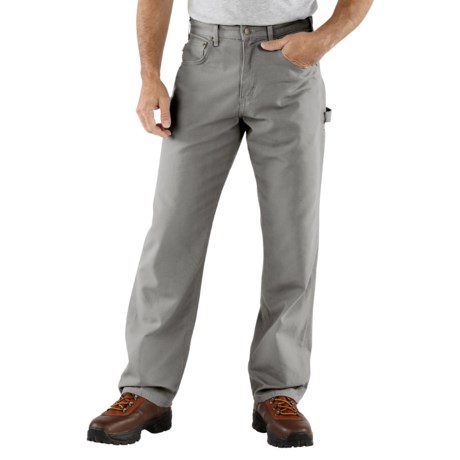 No the Carhartt Carpenter Jeans do not have a double knee

No they do not, and they are a little bit lighter weight fabric.

No, they do not have the double knee. They are also a lot softer than the ones with the double knee. Hoping they hold up as well!

no, but very much worth the price..soo you can replace when/if you wear the knee out!!!!

No they do not

No the product I received didn't

No

Do these jeans have double or triple knees,are these the same as work jeans?