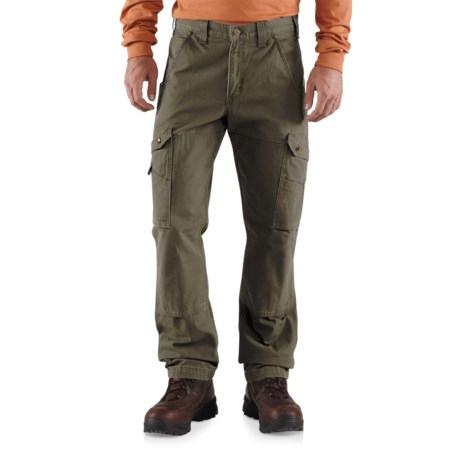 Should work fine as long as you oversize them to fit.

These are pants! Underwear only

If you're asking if you could wear them over thermal underwear or something like that, they'd work fine. But if you're thinking about wearing them over Levis or pants like that, I don't think it would work. They're made to wear as-is, not like overalls.

I would order a size up, in that case. They seem to be true to size. They are definitely heavy duty. You might be better served just wearing a base layer instead.

They would have to be an extra size or two bigger. Two pair of medium weight polypro is a nice warm and good fit but over another pair of pants might be tight.

Sure they'd be fine, maybe decreased motion. Probably just need a size up. Great outter layer for demanding activities.

make sure you get a size bigger to cover the long johns ,pants what ever you will have some great otter pants they tough and look like army issue but better

I would suggest a size larger in the waist if you wish to wear them over a pair of pants. They are not a very loose fitting pant.....