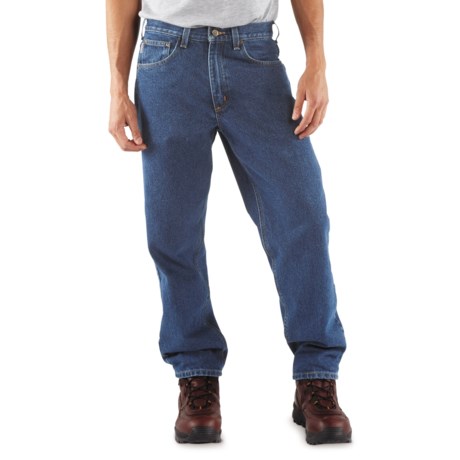 Total Satisfaction
Reviewed by Grateful Explorer from from the wilds of Colorado on Thursday, January 23, 2014
Extra heavy duty, flaws are not even detectable with a very thorough search, I will be able to get lots of years of use out
of these Carhartt jeans. I have been purchasing these for some time now and will not even consider buying others from
elsewhere. Very satisfied with my purchase, I buy multiples of these jeans at a time!