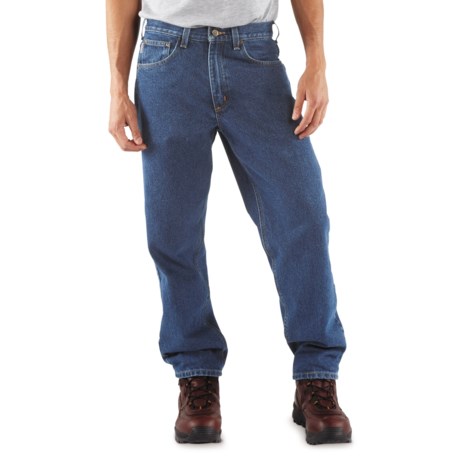 Carhartt - What More Can You Say?
Verified Buyer
Reviewed by Anonymous from Nashville on Thursday, July 24, 2014
Carhartt jeans. Ok, what more can you say? Now into my 50's, I have worn numerous brands of jeans over the past few decades, and many of the best known brands are simply overpriced while their quality has waned. Not Carhartt. These are the best jeans I have worn. True to size, tough, ready for any experience, these jeans will look good for everything from the rodeo to the construction site and from the movies to a casual dinner out. Carhartt gets it right in many things, but there is NO doubt they get it right when it comes to jeans.