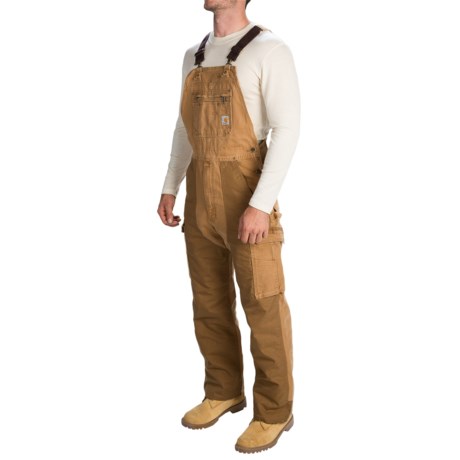 You would definitely want to get size 36x30 for optimal fit. If you're in a cooler climate and you plan on wearing some thick layers under them, go with 38x30--they'll be a little loose without the layers, but they'll still fit well. These are indeed preshrunk and I have had no problems with washing them. I went up 2 sizes myself because I like to wear wool thermals and a hoodie under them.

I went up 2 sizes in the waist and mine fit perfectly even after washing.

Don't use waist size use your chest size(suit jacket) and inseam.

Hey Trucker - Stick with the 30 length but I'd get a 38 instead of 34. I have a 38 waist and a 42 size fit perfect. You're right they won't shrink much, if at all, because of the nylon. Great overalls, real quality, can't beat the price.