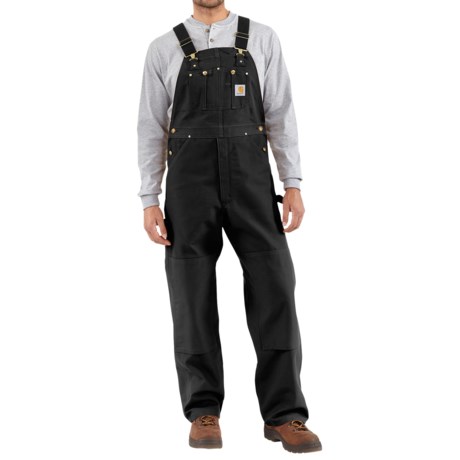 No, they are not preshrunk they will shrink, you have to buy them big depending on whether you're going to wear them over clothes or not.They will shrink at least a full size in the legs and at least half the size and the waist.

I bought these for my nephew. He says they didn't shrink. Carhartt stuff is quality. He loves them!

They are not preshrunk. There has been some shrinkage but the adjustable shoulder straps makes up the difference.

I'm not sure if they are pre-shrunk but I do wash mine the first time in hot water and they do seem to lose a size. I didn't see much difference in the length but they did get tighter around the waist. I've been through several pair of these and order a size larger, I prefer a loose waist when working in them. And it helps in colder weather when I wear thermal pants underneath.