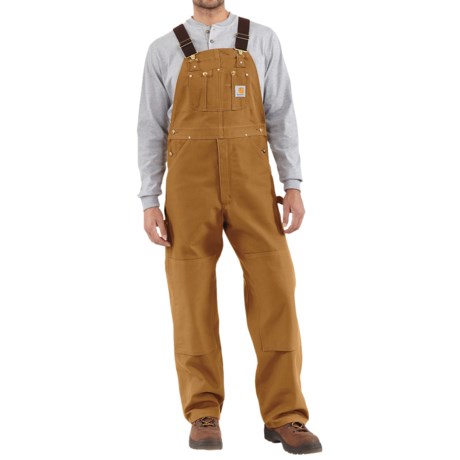 The recommendation for a 36" waist measurement of this particular model is to order a size 38 if wearing alone and a size 40 is wearing over clothes. The inseam is going to be as listed on our sizes.

I wear 35 x 34 jeans. As I wear the overalls over my jeans, I use 36 x 34 overalls. I'm tall and lanky. If I had much of a belly, they might be little tight. They are plenty long enough, but I don't think I'd order them 2" shorter, especially if I didn't wear them over my pants. I've bought some 34 x 34 in the past, but I only use them by themselves, and they are a little bigger than snug. HTH

it all depends if he is going to wear anything underneath. for work i wear sweat pants and i buy my same waist size and 2" shorter than my regular inseam length

Always found the waist and inseam sizes satisfactory.