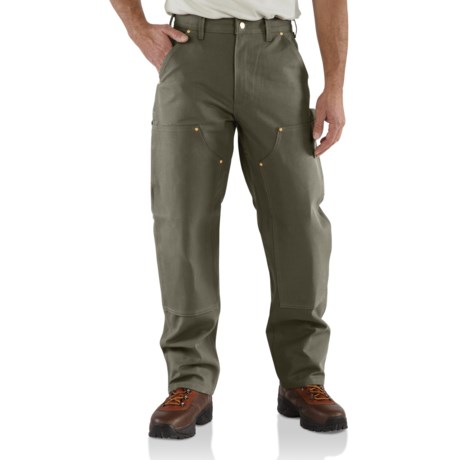 "My waist is 78 cm, and which size should I choose?"
If I do my math correctly that converts into 31 inches. Because Carharrt runs smaller than most jeans I would recommend getting a size 32.

You should be good with a 32" waist.

I would say you would fit in the 32 or 34 waist size. Think in terms of inches. 30 cm is roughly 12 inches. And if the pants are too big, a belt is an option as well as sending the pants in for the correct size.

I prefer a size larger than what I actually am. This allows for shrinkage and comfortable fit. I prefer to hang the pants up to dry the - this takes longer but saves energy. So it's good to have several pairs of the same pants - it actually saves money on shipping and less electric for the dryer.
I get six pair at a time !
Vince Murray
Vince Murray Welding
Hopewell Junction NO


You're talking about 30.7" Look for the size that would match that.