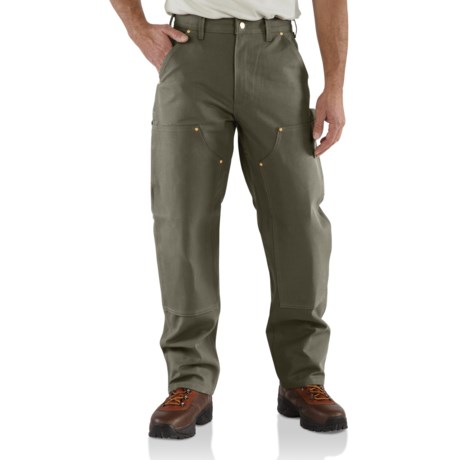 Carhartt's Duck Jeans - Double Knees are great!
Reviewed by Sharon: Mother of Four from Washington on Monday, January 13, 2014
As the mother of 2 adult sons who need to wear a jean for work that holds up to some pretty extreme wearing conditions, I am always happy to be able to gift them Carhartt's Duck jeans with the double knee. They specifically request them. Carhartt makes some of the best work jeans around. It is even better when I can purchase them at a reasonable price. Sierra Trading Post's specials make purchasing them for the boys much more affordable. I went to purchase a couple pair locally and found that I could buy one more pair for only $7 more at Sierra Trading Post online and get free shipping - a significant savings. I will definitely be ordering from Sierra Trading Post again.