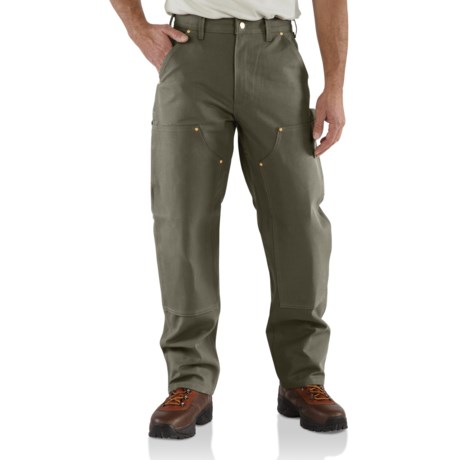 Best work pants on Earth
Verified Buyer
Reviewed by Eric from Idaho on Tuesday, April 8, 2014
I get about two years out of a pair of these, wearing a couple of times a week. First year to year and a half of wear they are very presentable, then the last six months typically they get relegated to paint duty, demo, etc. I do everything from home repair to remodels to corporate clients, so a pair of pants that can take a beating yet look decent is important. In a day, I might go from kneepads and headlamp in a crawl space to wearing bags framing an addition to hanging a new TV in a conference room, and these pants are at home through it all.

These have a nice trim fit, and after a few weeks they soften up a bunch and are very comfortable. I like that they are not super baggy.

They shrink a lot in the first few washings, so don't freak out when they are too big right out of the box. I have found that they run true to size after shrinkage. The color will mellow a fair bit as well in the first couple of months.

A smart phone will fit in the right side pocket, but not the left.