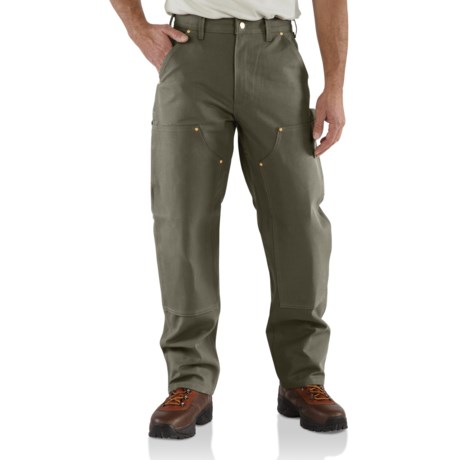 Great tough pants.
Reviewed by A from California on Thursday, January 19, 2017
For the price, reliability, durability and comfort. These pants are an excellent buy for work wear and perhaps casual wear.

From checking the pants top to bottom, I was only able to find two missing belt loops on the back of the pants for a total of 5 belt loops. Everything else appears to be there and works fine. Zipper opens and closes without problem, stitching is fine, color is correct and the double knees are there. Pants are made in the USA as well. I am satisfied with this purchase and for the price I bought them at.