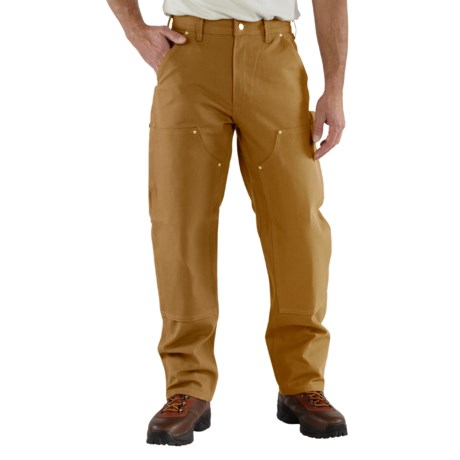 Durable and inexpensive. Win-win.
Verified Buyer
Reviewed by The Dude from Sierra Trading Post on Thursday, March 2, 2017
These are the only pants I own or wear (Ok, I have 1 pair of Duluth FIrehose too) All day, everyday. It's just where my life is at I guess. I usually have 3 or 4 pairs in rotation. I'm not very fashionable and certainly no inspector, but I rarely find the quality issue that deems them "2nds", therefore have not found the need to spend $65 at Fred Meyer's when I can score these for under $20 on a sale. It also seems, for unknown reasons, that the duck and black last longer than the other colors. This is the most unscientific evaluation I know of, but it just seems like brown, moss, grey, etc blow out at the knees, crotch, and or right above the double front layers....