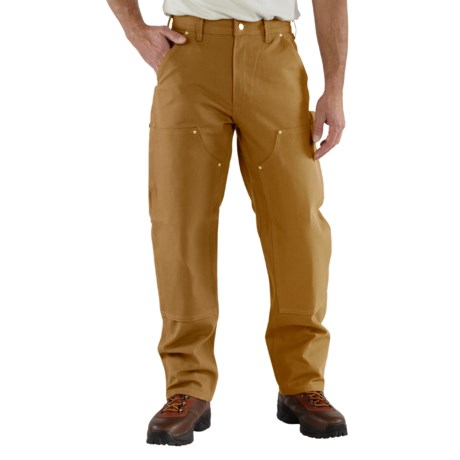 Tough stuff, and long.
Reviewed by MTtrailrunner from MT on Wednesday, October 23, 2013
Very tough, double front pants. Would take a while to break in I bet. I'll never know as the sizing was too off to keep. I usually order 32 length in pants, and ordered 30 in these after reading reviews. Still to long. This material would have been good for firewood work, tree trimming, and other such. No pokies getting through these. A bit overkill for average chores. Fit is an issue though. I bought two pair of carhartt pants and both were very long for stated size. Just fit me odd in general to be honest. But if you land on your correct size and like the general fit, I have no doubt they'll last.