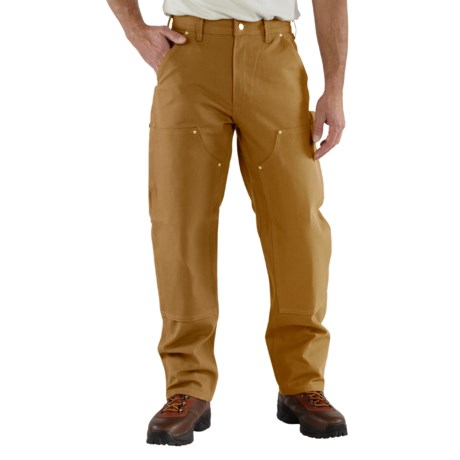 Great Pants but.. not for working with fire.
Reviewed by Bruce from North Carolina on Thursday, January 2, 2014
I like Carharrt jeans, they last for a few years when wearing them daily. I bought these because I thought the doubled fabric was well located over the areas that see the most ware. Especailly over the pockets where I carry my keys and pocket knife. I like the looks the reinforcing brads, but they transmit whatever temperature they encounter dIrectly to the skin. I definitely would not use these for glassblowning or firing a wood kiln or foundry work because of the brads.