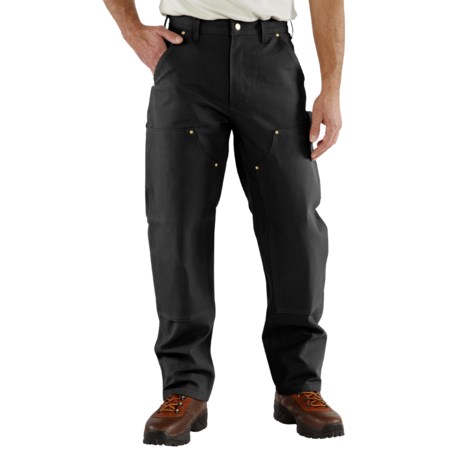 Duck Jeans - Double Knees (For Men) - HUGE!!!!!!
Verified Buyer
Reviewed by Lins1024 from New York City on Wednesday, June 18, 2014
The Carhartt Duck Jeans-Double Knees were extremely huge. I ordered a pair of 32/32 in Duck Jeans and 32/32 in washed twill work pants....The washed twill pants fit great! The Duck Jeans-Double knee could have fit 2 sets of legs in the pants. The Duck Jeans would also be a great fit if your man has monster sized thighs.