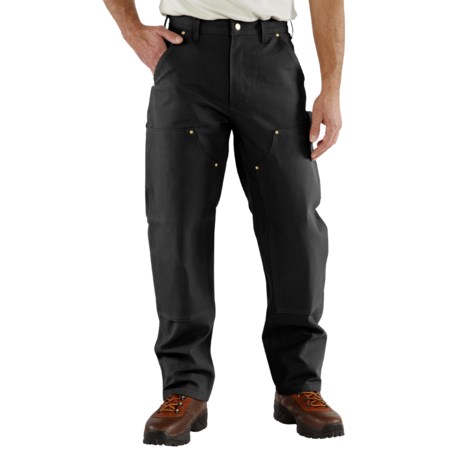 If my husband can get five years out of a pair of pants it's a miracle... these pants are miraculous!
Verified Buyer
Reviewed by Fossilized Grandma from Big Beautiful Wyoming on Wednesday, October 8, 2014
I married Pig Pen 27 years ago. He went through a pair of jeans in six months time, always at the knees. About ten years ago I started buying him Carhartt double layer pants and just had to throw away that first pair about six months ago. Used to buy them local but they were pricey. When I saw these at STP I instantly bought four new pairs for him. He says they are extremely comfortable and he prefers them to jeans.

Pants are true to size. These are rugged pants that take a few washings to get the super stiffness out of them, but they are designed for men like my beloved Pig Pen. Colors are very nice, especially Moss.

I highly recommend these pants for men that are prone to ripping pants out at the knees. They are THE most durable pants I've ever found.