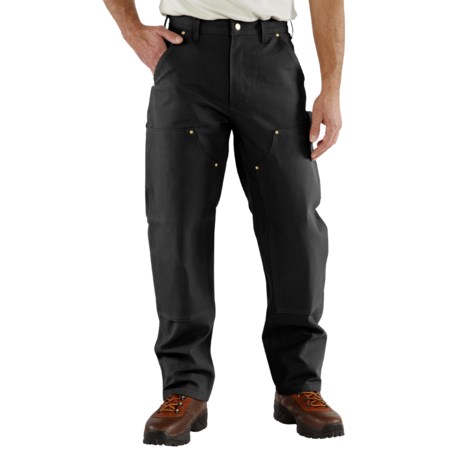 Duck Jeans Double Knee Diehard
Verified Buyer
Reviewed by Findog595 from Yachats Oregon on Monday, March 9, 2015
This is my 16th pair of these trousers, so the 'stiff-as-a-board' delivery is no surprise.
After five or six washes (while wearing them), they are like your favorite pillow.
The stiffness is worth waiting out, as these beauties will reward you with years of comfort and durability.
I like Dickie's; they're good too. Softer out of the box.
But these cardboard Carhartt workers break-in to be your best friend.