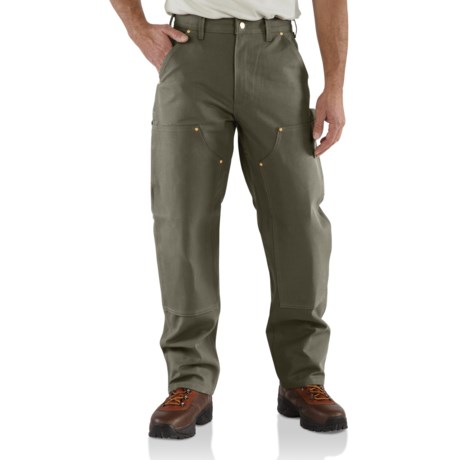 Hard working pants for a hard working man!
Reviewed by SIlver684 from The Berkshires on Thursday, August 25, 2016
I bought These pants for my husband who owns his own plumbing business. If you know how hard Plumbers and Electricians work then you know that they are always crawling on the ground and kneeling constantly. My husband was constantly going through pants! I was getting sick and tired of the holes so I decided to try the double knees thinking that at the least they would last us a few extra months before getting holes but I would inevitably have to replace them. I have been so happy with these pants! I bought 4 pairs about a year and a half ago! Not one pair have holes yet!!!!! they have really endured the wear and tear he puts them through!! I bought them when they were on sale but I would definitly pay full price if i had to! They are worth every penny! In terms of size My husband is tall and thin! He wears a 32X32. Some people had said they were a bit long, Once you put them in the dryer they were perfect! I will only be buying the Carharrt double knees from now on without a doubt!