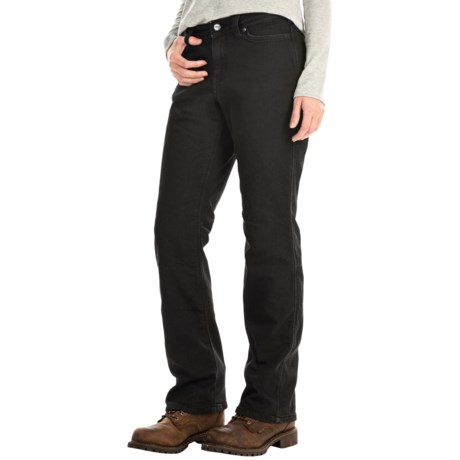 Not suitable for construction environment
Verified Buyer
Reviewed by KK getting it done:-) from New York on Monday, November 21, 2016
I really want to love these jeans. They are warm, they have a good fit, but unfortunately they lack sturdiness and cannot function as work clothes. They arrived with a rip on the back of one of the legs, which seems to have happened during packaging or shipping. Work jeans really shouldn't be that easy to tear. I tried to address this with Sierra customer service, which didn't really work (that is its own issue), so I had no choice but to keep the jeans and hope the tear was just a fluke.

However, they are already developing holes in the knees! I've had them for less than a month, I am not wearing them every day, and I am not working in an extreme construction environment. I've been wearing them for indoor carpentry, framing out a bathroom. It is totally unacceptable for work clothes to be so fragile - I've had fashion skinny jeans last longer than this!

Do not buy these if you are intending to use them for work. The only reason I'm giving them 2 stars instead of one, is that they are alright as regular pants.