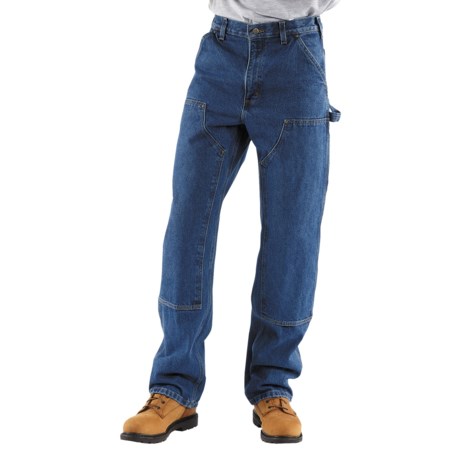 They will shrink slightly but not a lot, they can be hemmed.

I have four pair and no shrinkage with any of them. Get the 36w to allow for thermal clothing in winter

They may shrink some, but not a full size. After you wash them, it may feel as if they have a significant amount of shrinking, but after you wear them for a few minutes, the material tends to become more limber and not as stiff. This isn't much different than a regular pair of jeans. Also, the additional material on the front of the legs probably reduces the amount of shrinking. I have a pair of these that are about worn out after 4 years of hard use and many washings. I haven't noticed shrinking that would bring a size 36 to a 35, and I'm a 36 waist and 30 inseam. I like to wear mine with suspenders rather than a belt. Call customer service on the toll free line and ask about a size 35. They may have something for you.

Buy the 36 and wear a belt.

If you get a 36 I think they will work just fine I am 37 in the waist I got the 38 ,,no problem!