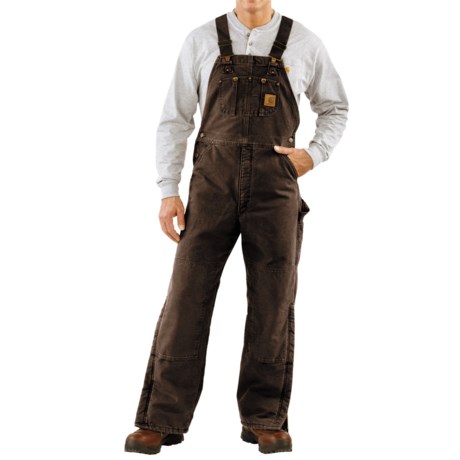 I wear clothes under mine so I wear a 32x32 regularly. I ordered 36x34 in bibs so I can wear clothes under and able to move around.

I like to go 3 sizes larger In the waist size and just my normal length. Give me plenty of room to bend and work In them.

I ordered these for my husband and he wears a 36'32'. So I ordered him a 40'32' and he said they fit him perfect and he has room to move around in. So I think the length should be kept the same but go one or two sizes up for the body. Hope this helps...

I had to order 2" shorter (normally wear 32's but they were too long so ordered 30's.)

I believe they are about right for length but I like things longer than shorter if you're wondering. Just my opinion.

I ordered two sizes up on the waist in order to be able to add layers. I ordered my regular size in length and its perfect. 38wx34L Im 6'1" 185lb. Milage may vary though

I ordered what I wear in length (34). With boots, they come close to touching the ground but they're not bunched up. The length falls perfect for me.

I'm the same size as your son but I ordered mine in 38-34 to allow for layering (I live in New England). I find the length to be just a little longer than my jeans but I prefer that extra bit of length when working in compromising positions during freezing cold weather.