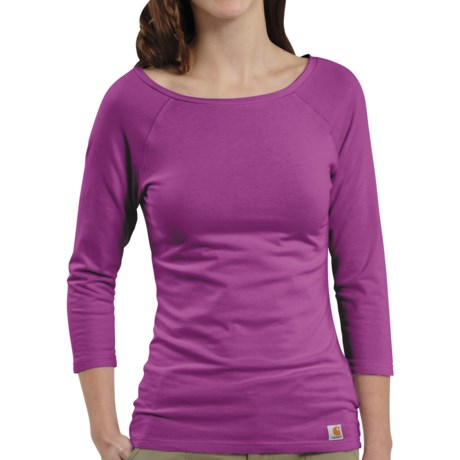 Perfect- but need to upsize
Verified Buyer
Reviewed by ChicagoWoman from Chicago,iL on Thursday, November 29, 2012
I absolutely love this shirt ! Always have problem with shoulders being too wide in comparison to hip size - raglan sleeves of this shirt solved that. Unlike all cotton shirts that shrink here and stretch out there- ending up as a floor rag - this one, thanks to added spandex, retains shape after washing without the nonsense of drying it flat.
The shirt runs smaller than stated - I normally wear 14/16 and XL was OK but I don't like anything too snug so ordered size 2XL - and it's just the way I like it - long, fits in the chest /38 DD / but lose in the waist and barely hugging hips.
I wasn't too crazy about the kiddie colors - but that's why RIT was invented - what used to be a mint green now is a gorgeous muted khaki - and looks wonderful.Coral was too pink - now its kind of spicy chili and perfect for Fall.
Needles to say I own 8 of these shirts now - I know they will not last long here at these prices.
Wonderful job STP ! Thank you !