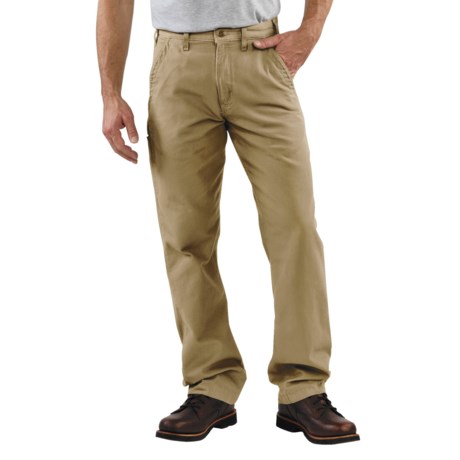 The only shrink slightly.

usually about a half size or more-example if you wear a size 32. After a few washes you'll have size 31. More if work outside and wash more often. Carhartt is an excellent wear brand. Tuff durable and tested by my workers for over 10 years. Great product

The pairs I bought did not shrink much: about a quarter-inch at most. They feel a little tighter coming out of the dryer, but seem to stretch close to their original size after a few minutes of wearing and moving around.

After one wash, I didn't notice much shrinkage...

No shrinking occurred after washing.

No noticeable change in size after several washing and dryings.

I'm not saying you couldn't get them to shrink if you baked 'em to death in a high heat dryer, but (like other Carhartt products) I've washed and dried them with no special care or attention, and shrinking has been absent or negligible.

Mine seemed to "tighten up" a little everywhere, but didn't noticeably shrink.