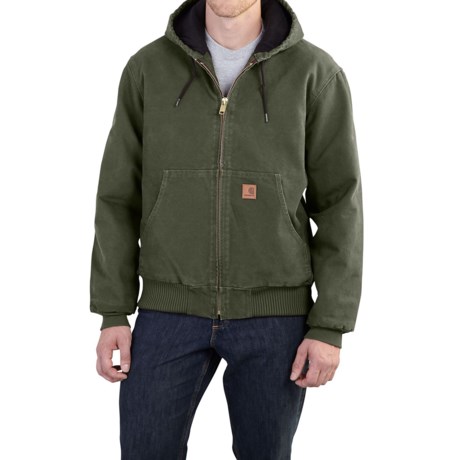 Yes it will.

It sure will. That's my waist size and it fits me just fine

Doug: My husband got a XL Carhartt Active Jacket because he likes a lot of room to move around in! His waist is 38.
MAYBE you would be comfortable in a medium size. It all comes together based on how you like your jackets to fit.

Yes, this should fit.