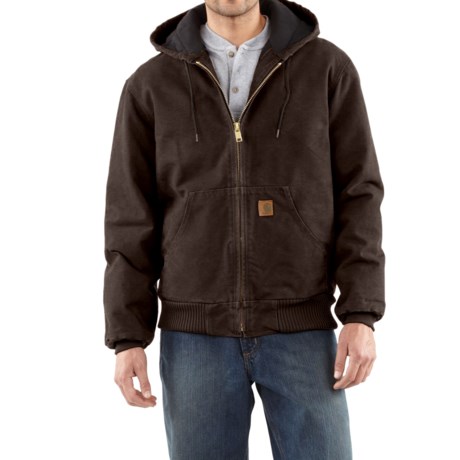 The jacket has an insulated liner...lightly padded and definitely not over padded. Its a great work jacket...warm yet light enough to layer underneath comfortably.

It's like a fleece lining .. NOT the fuzzy lining.

The body lining is a quilted flannel, soft to the feel. The sleeve lining is quilted nylon. The quilted flannel is tightly quilted, no slack or bunching up, no need to adjust your shirt in nine places after you put it on.