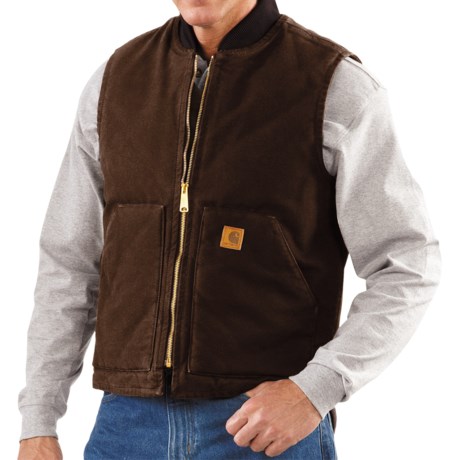 Yes, I noticed that the vest I got being a little on the short side. Carhartt makes their clothing in tall sizes (Medium-Tall, Large-Tall, etc.), but I am not sure if Sierra Trading Post has any tall sizes in stock. It might be worth a phone call to them, to see if they have any even if not shown on their website.

I've never gotten an irregular garment from them. The vest I bought fit my husband perfectly. He is 5'11" and thin. I've bought a few vests and coats from them and they have all been fine.

I've been a STP customer for longer than I can remember. I have purchased 2 Carhartt vests, one wore out and the other is new. I feel this is just a simple anomaly for STP. I have purchased many items and returned just a few on account of quality. Rest assured STP will take care of you.