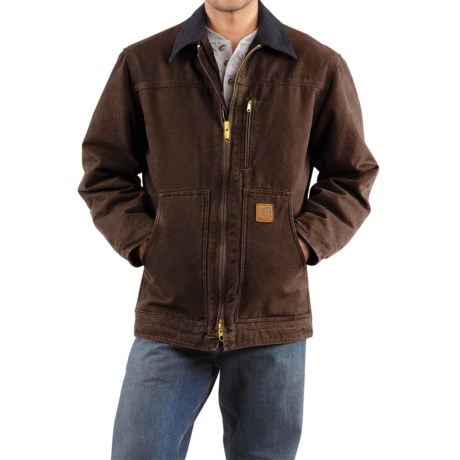 This jacket offers a contrasting-color collar with under-collar snaps for an optional hood which is sold seperately.

no it doesent, but Carhartt does make a hood for it.

Model C61 does not come with a hood.

It does NOT come with a hood, but has snaps under the color where one could be attached.

This coat does not come with a hood but it does have snaps under the collar to add a hood.

It has the snaps for a Carhartt hood, but does not come with one.

It comes with three snap-on attachments on the collar. I ASSUME that this is where a hood can be attached to it.

No,

No, it does not come with a hood.

doesn't come with hood. Can be bought separately and|snapped onto collar.

no it doesnt but u can purchase hoods that carhartt make 4 it.. Not that much money

no hood but has snaps to attach one

This coat has buttons on the back of the collar for detachable Carhartt hoods.

Does not come with a hood but does have snaps for one.