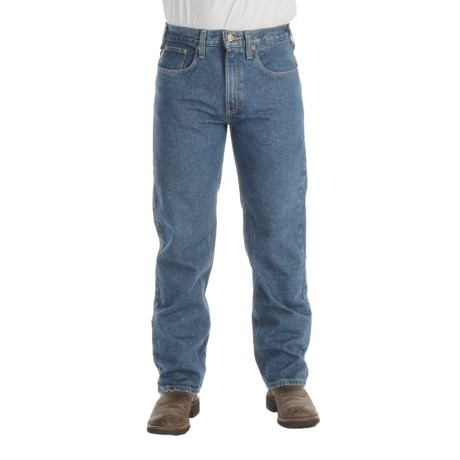 You should be able to arrange this notification in the "Get Updates" tab on the product page.

Due to the nature of the closeout business, we often receive items in limited quantities. Therefore, popular sizes and colors can sell out quickly. Occasionally we are able to reorder a product, but closeout items are typically unable to be reordered. We suggest signing up for the My Updates as the best way to monitor incoming products. You will receive email notifications of our newest stock items.

I'm guessing your best bet to to make sure your lists and subscriptions, found under "my account" are set to include Carhartt.
It's then up to you to check the daily postings to see if the jeans you want become available and if any are in your preferred size. Sometimes the pickin's can be pretty slim as the most popular sizes go first. I'm constantly on the lookout for the tall sizes and have experienced having a desired item available in the morning and sold out in the afternoon when I get time to actually order.