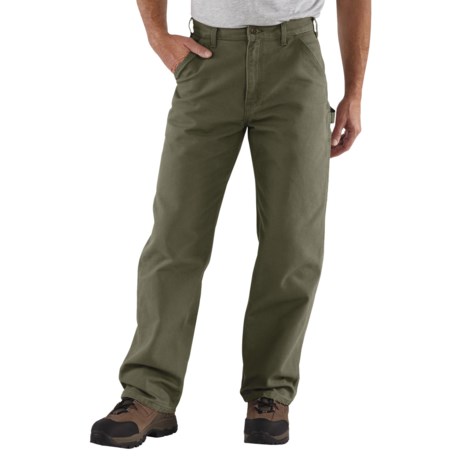 loves these carharts!
Reviewed by farmers wife from Spring Valley WI on Tuesday, December 31, 2013
I have not bought Carharts before, but knew they were a good product, just expensive. Ordering them from this website they are same as any ordinary jean and sooo much better! We will be ordering more! My husband farms and is very hard on his pants and I have been constantly patching and repatching his jeans. He loves these pants, plenty of room to be bending all day and they are tough. No defects to the human eye, seem like firsts to us!