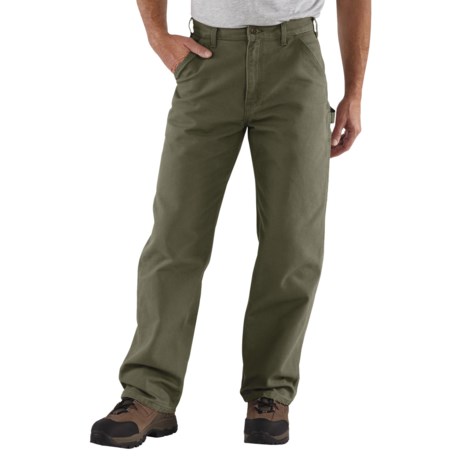 9" wide. My pant size is 30x32

Hi,
I measured two pants this morning. Both have been washed numerous times, and I measured the very bottom of the leg (where they taper very slightly).
One was 19 inches (circumference - measured 9.5 inches on one side and doubled), and the other 18 3/4.

Hope this helps,
Christine

It's wide enough to fit over winter boots, but they don't look like bell bottoms.

Will comfortably cover up a boot/shoe...I wear Wolverine work boots and the pant leg covers them proper...not too huge like a bell bottom, but just right...hope this helps...

On my pair of 38/32 pants the width is about 10 1/4".

they are between 9-9.5 inches wide. I have worn them over normal shoes and boots mainly but probably should work with wellington/cowboy type boot as well.

The cuff on the pants I have (36"W x 30" L) is 10" wide when measured flat, or a 9" diameter circle when measured open.

The leg opening is approximately 19" in circumference.