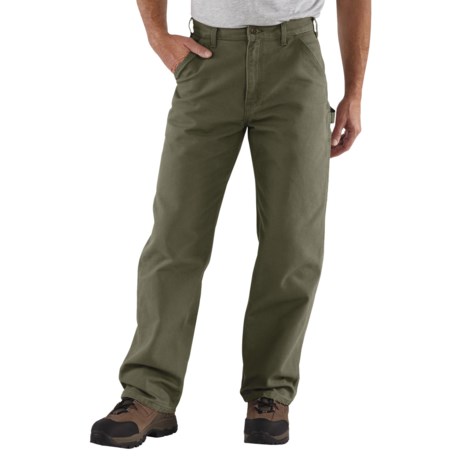 This is the main item I've been buying from Sierra.
Reviewed by Mark from Texas on Wednesday, February 26, 2014
I work in the chemical industry and this pants hold better than any other pants that I've at the same price. I get 4 to 5 times the wear life out them compare to copy cats of Carhartt's. They are great for all year round pants, they breath in the summer and keep the wind from cutting me into during the winter.
Sierra seems to always have my size and selection. I'm 6'5" and it's hard to go to any department store and find my waist size and pant length. Department stores have the mentality that the bigger your waist the shorter your legs must be. But Sierra always comes through with having my waist size 42 and length 36 in stock. Won't shop anywhere else.