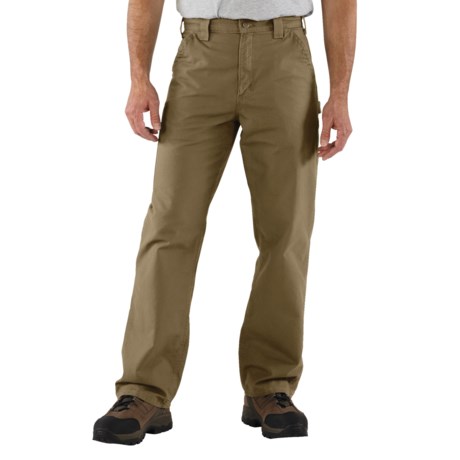 They are brand new pants. We sell overstocks, closeouts and 2nds and irregulars. Seconds contain minor cosmetic flaws or slight irregularities, which do not affect the fit, performance or longevity of the item. A small flaw means big savings. Label is usually clipped or marked by the manufacturer.

The pants are new. They are 2nds because they have a flaw somewhere. This could be a bad stitching or color flaw. I own several pairs and have only noticed one of the flaws.

The sizes are off, the pants were one size too big, longer and roomier comparing to regular, not overstock merchandise (size 36 fits like 38), too bad they did not shrink :o). They also had tiny holes, 3 exactly, but I used fabric glue to prevent further fraying.