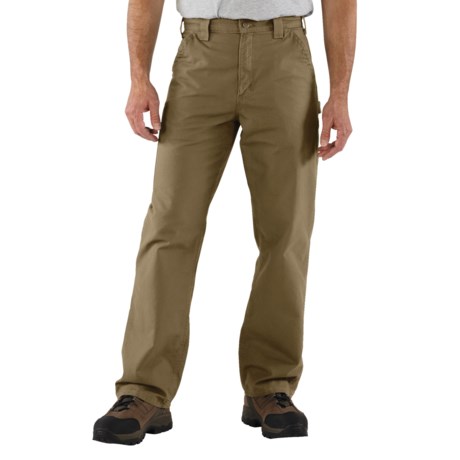 I'm not sure what those different cuts are. But I will say that they are a bit more relaxed than some other pants I have. They are not baggy by any means, but also not hipster tight. I would say they are just right, if not a tiny bit baggy.

They look like a loose fit when my hubby wears them. They are also a lighter weight than the regular work pants. Hope that helps.

I would say regular/original cut. Very easy to work in, for myself .


they are regular cut but they have ample room in the rear and waist... My husband has been wearing for years and has not complained any...