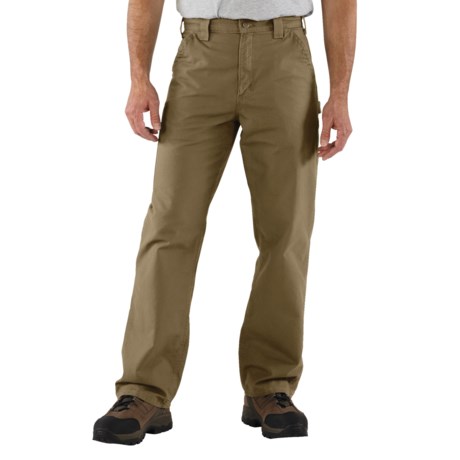 Go bigger- I found them tight.

I would go 34.

I would go to the 34x30 because it is better to be a little loose for comfortable feel than to tight.when you wash and dry on cotton or high heat and they will shrink alittle.

Good question. I will say that I ordered these Carhartts in a 34 length as that is what I normally wear. I had to return them for a 32 length. In short, they ran long in the length. The waist seems pretty dead on though. That said, I would order a 34 waist if I were you. That way they will fit even if you have to wear a belt with them. A 32 could work but could also be pretty uncomfortable for you.
That's my two cents. They are great pants. I am actually wearing mine as I write this. I look forward to owning more Carhartts!

Personally, I would bump up a size. I do not fully trust irregular or 2nds labeling. Just my opinion.