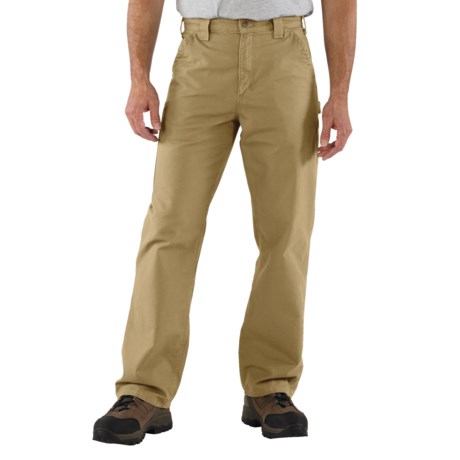 Approximately 6.5" to 7" round diameter.

I would think this is hard to say as the size will vary by waist. My experience is they are only slightly tapered if at all from the knee down. They have in my view a very wide bottom opening. At least wide enough for any large work boot. The fit of these is over sized or loose in the legs.

Approximately 7" in diameter. They fit over my work boots no problem.