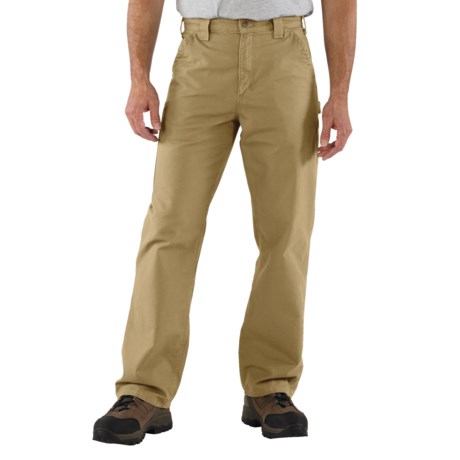 Please refer to the following link for fit information: http://www.sierratradingpost.com/lp2/carhartt_sizing.html

I wear them at my waist which places the top of the waistband at my navel.

They fit the waist and sit on it properly, at least on me.

Most Carhartt pants sit above the waist line, these are pretty much right on the waist.

I would say that my pants sit right on or just above the waist. I wear an exact 36x30 and these pants hit it better than any other pant I've ever worn. It's almost a shame they call these "Work Jeans" as they fit like high quality, semi-casual slacks. Definitely no plumber's crack here.