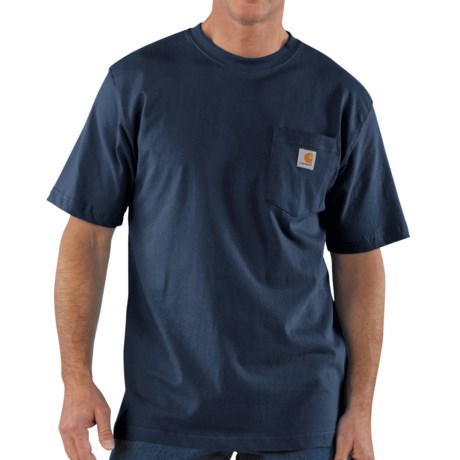 I ordered these for my husband and the tag says they're made in Haiti.

The shirts I received in my order where all made in Haiti.

The shirts I got were marked size Large, made in Honduras, 'Original Fit'. The fit for me is comfortably roomy. I use them for work and am not interested in a skin tight fit. It seems that Rene's question might be asking S.T.P. which of the three possible locations has made the shirts in question --- as a means of assessing the roominess before purchase. For me, extra room in a tee shirt is not a problem , but a too-tight shirt doesn't work. Hope that is helpful.

The most recent one we purchased was a light color and was made in Haiti. Most of the shirts we have purchased have been darker colors and were made in Honduras. It is true that they do not seem to be made the same exactly. The first Carhartt we bought was the best, with longer sleeves but was purchased several years ago. No matter where others have come from they do not have the "original" fit. Still, for my husband they all work OK. Some are better than others.

They are made in El Salvador. I normally wear a extra large . The large in these shirts are a little lose and the med are a little tight when in the lighter colors.In the black I wear a med which fits perfectly. Is'nt that messed up . All's I can say is fluck.

We have received multiple shipments of this item which is why we have a variety of locations listed for the manufacturing origin. It depends on the size and color ordered.