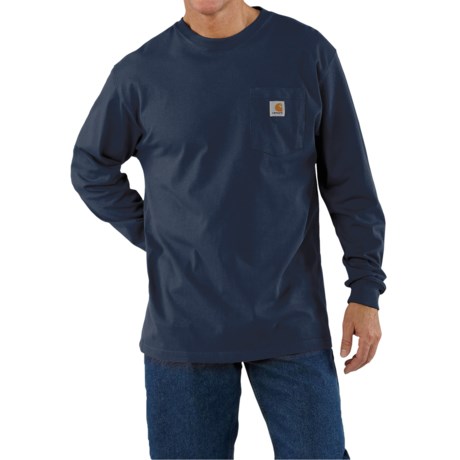 This Carharrt work shirt is heavier and longer-lasting than your average cotton shirt.

The shirt isn't too thick to go under another, but it has a bit more fabric in the shoulder, arm and waist areas to allow for less restricted movement. I was able to fit it under a collared tee shirt without too much of a hassle.

These shirts are not your cheap thin shirts you can see through. They are thicker and feel good under another shirt.

Fuller cut than other tee shirts, may wear 1 size smaller, heavier fabric than most other shirts.

yes, quite thick. Nice stand alone shirt to wear.

Medium weight. Depends where you live....for Oregon this would be a good weight. Alaska? Maybe not so much.

This shirt is of thicker material than what I would consider as normal. It still could be worn under a work shirt especially if it is worn open.