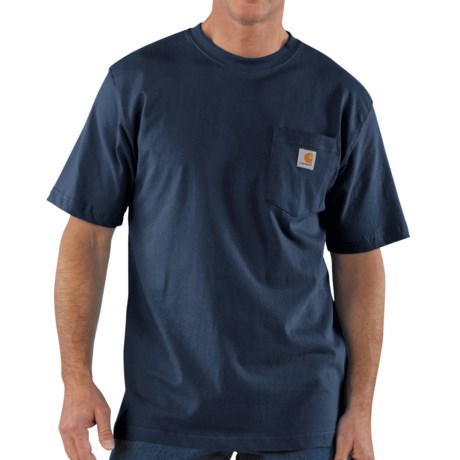 These are 2nds and are the K87.

There seconds, but you have to look close to see any flaws.

these are new shirts, but they were on sale for $11.99 each.

From the question posted, I am not sure about your specific issue but if it is fit and fabric weight/content I am unhappy with my latest Carhardtt purchases as well. The material is lighter weight than my older shirts and the fit seems tighter than a similarly sized older tee. I have probably gone through a 100 of their tees in 20 years and remember what amazing shirts they were. They are still better than a Hanes Beefy-T but I miss the made in USA product of past years. I am not just a grumpy old man but simply someone who has lived and worked in these shirts for a long, long time.