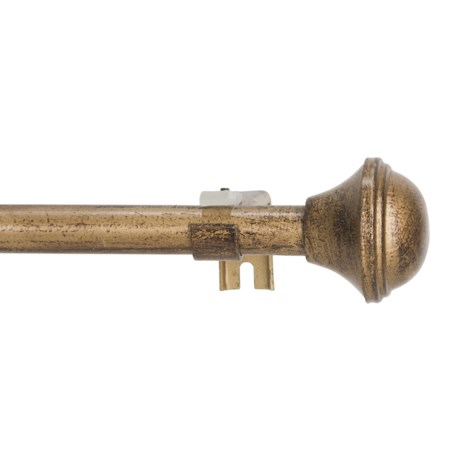 "There was no instructions on how to put all 3 rods together. Can you please help me
"
Sierra trading post will send you instructions. Basically, the "small" rod goes in the middle of the "big" rods. Take the finial off the small diameter rod, attach it to the "extra" rod (one end will have a black plug on it with a hole in the middle), now the small diameter rod is the middle extension rod. So easy, if there were directions. I got them emailed from Sierra!!

Unscrew knob from smaller diameter rod. Screw knob onto loose large diameter rod. Slide loose large diameter rod over free end of small diameter rod. You now have a three piece rod ( large diameter / small diameter / large diameter)that tightens at any length by twisting, like a shower curtain rod.

Omg Thank you for the instructions! We were literally on our way to take them back to the store. They REALLY need instructions on how to put the 3 together. Thank you ????