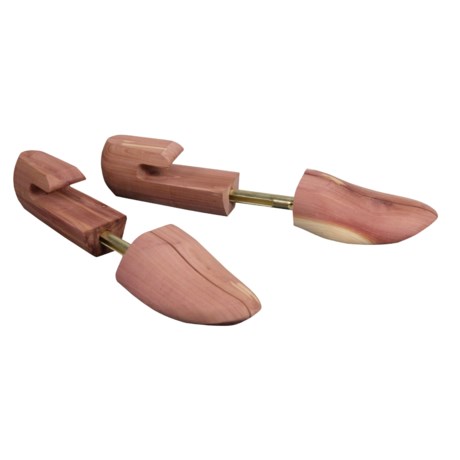 Large

Get the Large. I wear a 10.5 M and bought the large - works perfectly. The toe end widens as it goes in, so it should fit in the 10.5 N as well, and just not widen out as much. But if not the case, STP has a good return policy, although I doubt you'll need to exercise it.

I wear a 10 medium and use the large. The large fits in some shoes very well and in others it fits tightly. I would think that the large would fit in the 10 1/2 medium, but I can't predict how it would fit in a narrow. It would likely fit but may be tight.

I would recommend large. You will greatly appreciate the cedar shoe trees. Not only do they keep the shoe stretched in perfect position but the cedar seems to absorb moisture and perspiration. Quick and easy to use. Could not determine why marked as seconds? And of course STP is priced right.

If you hover your mouse over or click on the sizes the corresponding numeric size will be displayed.