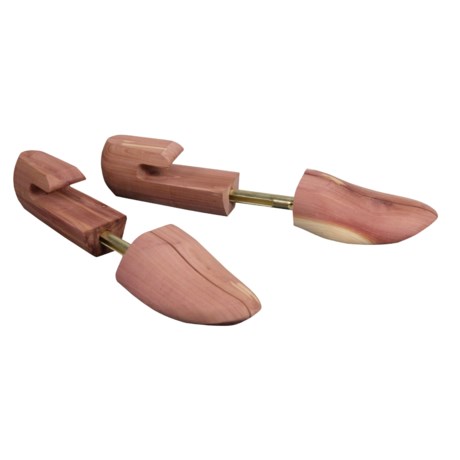 Yes.

Yes it is. When I use them, I push the toe-piece in as far as it will go. Then i push the heel-piece into position which spreads the toe-piece apart and fills the shoe. Its not as fancy as one you'd get from Allen Edmonds, but it works fine.

Yes, the toe piece is adjustable.

The toe piece adjusts itself to the proper width when the heel is pushed into the shoe. You are not able to set a width and then put it in the shoe.

I second Every Man Jack's Comment about how to use them.

The toe piece is split but does not appear to be adjustable. I have a medium width foot and the toe piece fits well for that size.