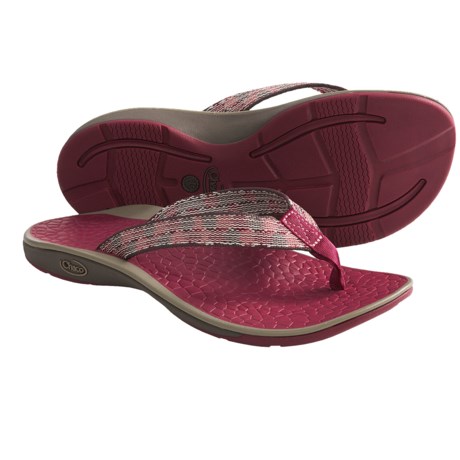 It is a darker red - more maroon than bright red.

The color is much more pink than maroon or red. But there is no better fit than a Chaco.

They are a very deep red and to me, look consistent with the family of maroon colors that popped up when I did a web search. Hope that helps!

sorry can't help you. I got grey, green, blue combo

Flip-flop is more maroon than red. Very good support for flip-flop and comfortable.