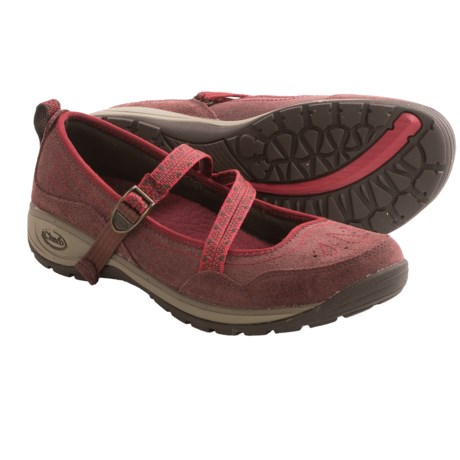 Yes i consider it slip resistant. They have some nice tread on them but it's also the kind that anything you step on will come out pretty quickly and easy

This is my 2nd pair of these shoes, and they are very stable and I have not noticed any slipping.

The sole is great, I can't guarantee, but the bottom isn't smooth so I am feeling that they are pretty slip resistant.

not marketed as such, but at times, i work in wet, slick environment and these shoes had traction to keep me from slipping

Yes.these shoes are very slip resistant. They are also very comfy and true to size with the
chaco recessed heel.

These seem to be fairly slip resistant.