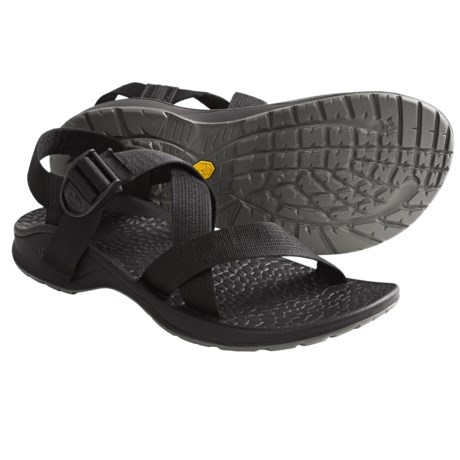 First, I have been more comfortable in these sandals than any shoe I've ever worn and I'm a 68 year old woman. This sandal with its endless ability for adjustment is the perfect shoe for me. Plenty of support for your arches, light weight and did I mention the infinite strap adjustment which is a quick process. I've put these right in the washer and they come out looking and smelling like new. They are attractive so I'm comfortable wearing them everywhere. In answer to your original question - yes they should fit perfectly (especially considering the ability to adjust).
In short they are amazing and the people at Chaco are friendly and knowledgeable just like the great staff here at Sierra Trading.
I hope I've been of help.

B or C, huh? Certainly I'd go for the 8. If that seems too big, then try a 7 an a half. But you might hang over? For sure, try the 8 first.

I would think if you got the 8 and 1/2 it would fit. Obviously, I can't be sure.

I have a measured size 9 foot, medium. Ordered a 9. It looked like a life raft on me! Ordered an 8, perfect fit. Go figure.