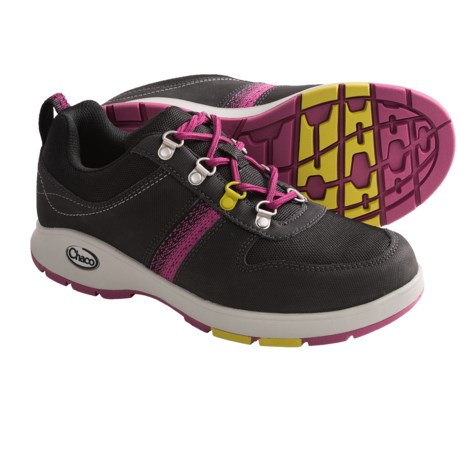 I'm fairly certain they are not. While the lower part is thick leather that seems well-sealed to the sole, the top of the toe box, tongue, and ankle collar are canvas. The canvas is very thick and lined underneath, but I don't think it's waterproof. While I've worn them all winter in rain and snow, I can't say I've stepped in a puddle deep enough to sink the tops and find out, I can say my feet have remained dry while walking in a couple inches of snow on occasion, and in heavy rain. But they aren't actually waterproof.

I would say no, though I haven't tried them in a soaker. I would call them water resistant.

These shoes are not waterproof.