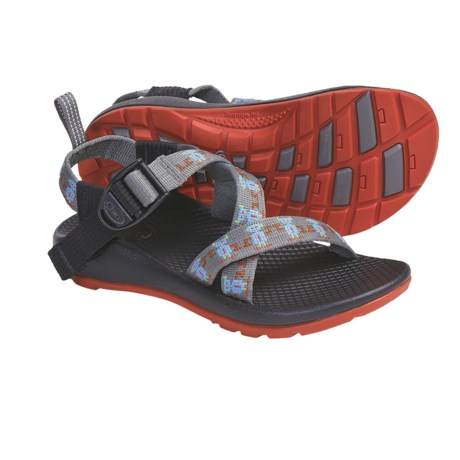 "What is the youth size equivalent to a women's 9?"
My guess is that there isn't one. I am a size 7 and bought a kids' size 5. That would lead me to believe a kids' 6 is close to a women's 8. I don't believe kids' sizes are available bigger than a 6.

A youth size 7 is equivalent to a women's 9. I wear size 8 and I order a youth 6 and it fits perfectly. Buying Chaco's in a youth size is a big plus, as they are much cheaper.

There is unfortunately no Youth size equivalent to a Women's size 9. A Men's size 7 would be an equivalent, however both Youth and Men's sizes are on a wider size D last than a women's B last- for width.

I couldn't tell you - a woman's 9 would take an adult Chaco - sorry

According to a conversion chart I googled, a big kids size 7 is as close to a women's 9 as you can get -- the size 7 is a little less than a 1/2 inch shorter than a women's size 9. I think it goes to adult sizes after a 7.

I'm a women's 9 and I fit in girls 6/7. Not all girls sizes go up to that size, but when they do it can be useful to shop there also. Sometimes girl's shoes are cheaper than women's even if it's the same size. Also, glitter shoes are in and it's easier to find girly stuff in the kids section.