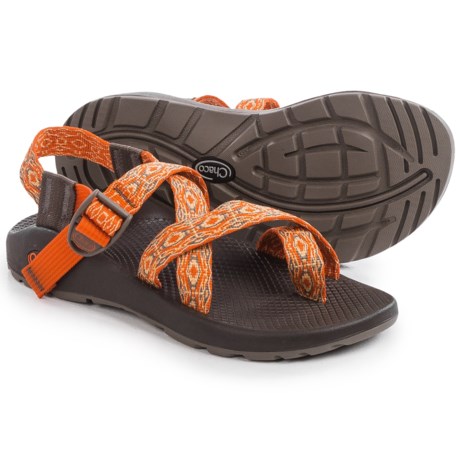 "Do these sandals run small or big? I have been buying Chacos for my youngest daughter for years because she needs the arch support... and we have sometimes found that they run small. She is only 10, but we have had to purchase up to size 10 shoes for her! I am wondering if the women's 11 will fit her."
I would say that they run pretty true to size. If I remember correctly there is a printable sizing tool, which I used. I have a size 9. When I first got them, they bound tightly across the big toe joint, so I ordered a 10. I figured out that the problem was that I wasn't adjusting the one-piece strap correctly. I ended up returning the 10 and keeping the size 9. I think a size 9.5 would be ideal for me, but they only run whole sizes. I wear a size 9 in running shoes, but some of my dress shoes are 10's. I hope this helps.

According to our fit team this item is running true to size. If you wear a half size we recommend half sizes order up.