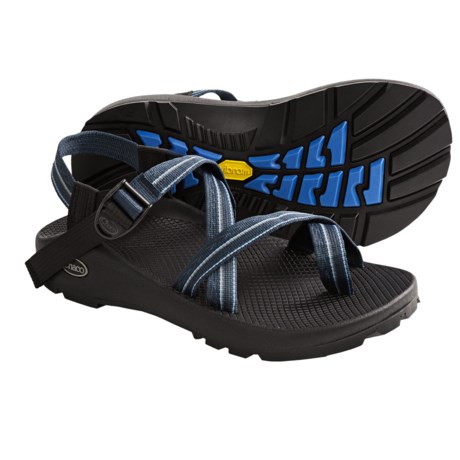 Chaco...Ivce been waring them since they were orginally Gecko Sandles and made in a small town in Colorado over 20 years ago
Verified Buyer
Reviewed by The Subversive Lemming from The World on Wednesday, March 9, 2016
Hi

First thing Ill note is a supportive critique, because I know they can reverse this easily enough.

The quality of the webbing has gone down in quality a few years ago.
A noticeable difference in how strong and lasting it use to be to now that its just another lets cut corners
and people will have to throw em away into our throw away society sooner.

I dont respect that.

Chaco, I use to have more of a high respect for
and still do though the height is lowered,
including changing their manurfactuering over to China.

They still easily beat out Tevas
and the other companies who use velcro which is [...].

I live out of Chacos and Five fingers, even in my professional life.
Being in healthy foot support is essential to me.

Imagine after years of abuse having to have knee and other replacements or simply suffering.
Guess you could always walk on your hands, though that would definitely give you another perspective on life.
Most helpful positive reviews
Similar items and more information in the following areas: